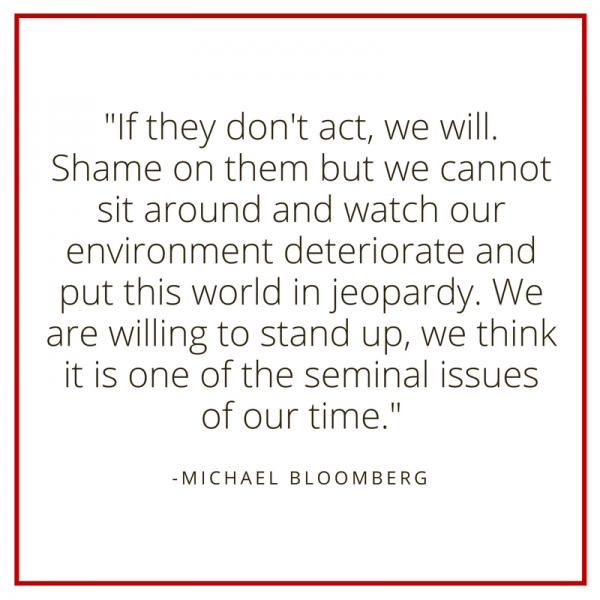 As Wasson Enterprise has been more involved in the Clean Tech space we have become more interested and bullish on renewable and sustainable energy – why you might ask?
First, a few weeks ago it was announced that the world's most prominent energy forecaster, International Energy Agency, "will be 'significantly' rais[ing] its estimates for renewables" (1)
This month we have also seen a few credible launches, such as the Tesla Solar Roof and Power Wall 2.0 – these launches are helping make solar a real, attainable alternative for households looking for renewable and sustainable energy to be a part of their everyday lives.
Innovations like these make it critical for us to watch the battery and solar markets, which are key to sustainable energy because of their ability to store energy absorbed from solar.
But most importantly we are bullish because as a part of humanity we need renewable and sustainable energy to advance.
To state what we already know, currently our economy operates on fossil fuels like oil, coal, and natural gas, and is only beginning to harness renewable energy. The use, extraction, and transportation of fossil fuels has become increasingly dangerous to the environment. There is no clean fossil fuel. We are also seeing that there are more activities we participate in everyday that we do not realize creates carbon. We continue to contribute to the problem. We need to take action. Let's innovate, let's create, and let's help make sustainable and renewable energy the primary way to consume energy in the United States and beyond.
Wasson Enterprise is betting on individuals to innovate.
If you have not had the chance, we highly recommend you watch National Geographic's documentary "Before the Flood" with Leonardo Dicaprio.

References:
1. http://www.bloomberg.com/news/articles/2016-10-15/iea-to-lift-solar-wind-outlook-after-decade-of-underestimates
2. https://www.tesla.com/energy